Welcome to Learning Modular: a site for musicians and sonic dabblers alike who want to learn more about modular synthesis. Here you will find my online courses, the book Patch & Tweak, a glossary, and additional useful information.
My most in-depth, up-to-date, insider-information posts may be found on my Patreon channel.
I am also active on other social media channels including Facebook, YouTube, and Instagram.
Below are select posts from this web site on fundamental concepts that will hopefully help your modular explorations. This site also contains additional blog posts on trade show reports, excerpts from my courses, and more; click here for the full list.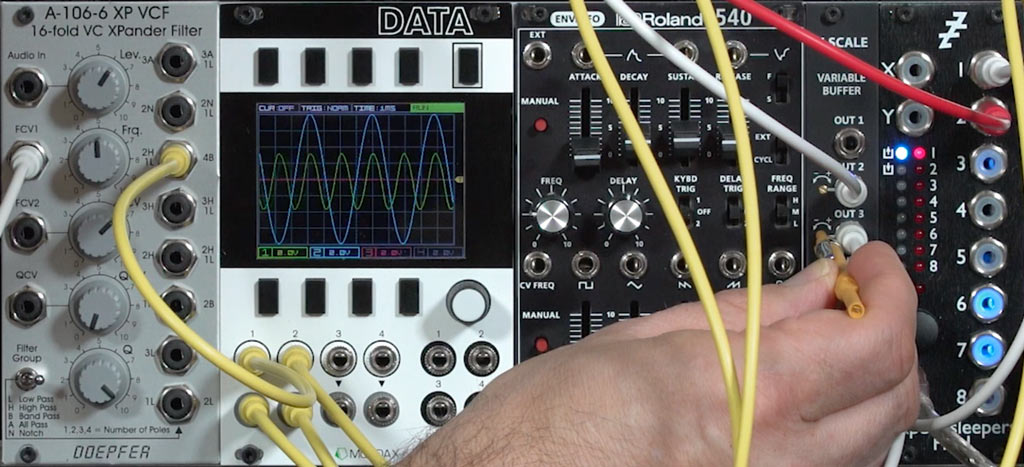 One of the potential challenges of using a modular synth is keeping multiple VCOs in tune with each other as well as external instruments as you play up and down a scale. Most VCOs have trim controls to improve their tracking, but they can occasionally be frustrating to use: They may require you to remove the module from the case to access them, or the manufacturer might have not have used high-precision multi-turn potentiometers for the trimming controls. Therefore, I've added several AJH Synth V-Scale Variable Precision Buffers to my modular cases, and have been happier for it. What sets it apart is that 4 of its 5 outputs have high-precision trimmers accessible from the front panel, allowing you to improve the tracking of connected modules like VCOs and resonating filters.
read more