Welcome to Learning Modular: a site for musicians and sonic dabblers alike who want to learn more about modular synthesis. Here you will find my online courses, the book Patch & Tweak, a glossary, and additional useful information.
My most in-depth, up-to-date, insider-information posts may be found on my Patreon channel.
I am also active on other social media channels including Facebook, YouTube, and Instagram.
Below are select posts from this web site on fundamental concepts that will hopefully help your modular explorations. This site also contains additional blog posts on trade show reports, excerpts from my courses, and more; click here for the full list.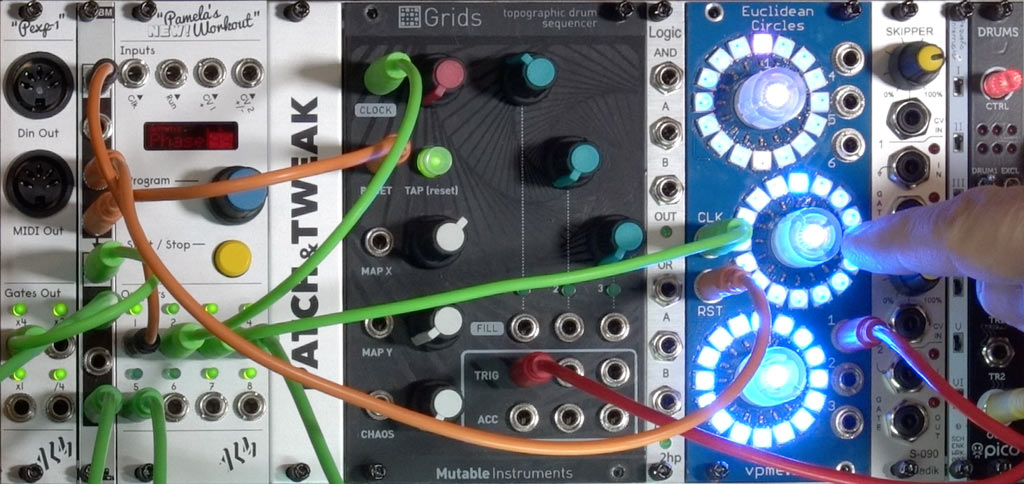 While putting together a live performance case focused on creating percussion patterns, I ran head-first into a problem that has frustrated many Eurorack users: how to make sure all of your modules agree on where the downbeat is. In this video and article, I sort out what's going on, and how I fixed it.
read more