About Learning Modular
My goal is to help a new generation of modular synthesizer users master this exciting, potentially intimidating instrument. My approach is based on the idea that once you truly understand how something works, it's far easier to be creative with it, as you will no longer waste time and become frustrated stumbling over technical issues and misunderstandings. To that end, I have created a set of materials aimed at the musician who is new to modular synthesis, but also for current synthesists who want to better understand and master their instruments.These range from the informational articles on this site, to a an ad-free YouTube channel of modular tutorials, to a series of online video training courses available through this website as well as Lynda.com and LinkedIn Learning, to a Patreon page for more hard-core users. Please join my mailing list (at the bottom of this page) to learn what new information has been posted where, and feel free to join the conversation by posting comments: We all learn by helping each other, from sharing our personal experiences to just letting me know what you found useful and would like to learn about next.
(By the way, here's a podcast I did with DivKid Ben Wilson about the modules I chose for my own system.)
---
About Chris Meyer
You've heard the stories where a kid finds his older brother's stash of pornographic magazines…in my case, I found my brother's stash of electronics magazines, and was fascinated by the images of bare circuit diagrams (I read the articles, too – I swear!). Then as fate would have it, a college roommate of his had a relative who was creating commercials with one of the first Moog modular synths. He brought home a reel to reel tape of them and played it for me, and suddenly I knew what I wanted to do with my life: be involved in electronic music.
I took modular synthesizer lessons on a Steiner-Parker Synthasystem as a teen in the late 70s. A PAiA modular was my dorm room companion in college, eventually supplemented after college with a custom Gentle Electric cabinet was well as the semi-modular EML-101 and an Oberheim 2-Voice modified to be semi-patchable. This love of synthesis led to an engineering position at Sequential Circuits in the mid-80s, where I created Vector Synthesis and worked on a variety of instruments including the Studio 440. After Sequential I had stints at Digidesign, Music Maker Publications, and Tom Oberheim's Marion Systems before becoming the Chief Engineer at the now-defunct Roland R&D US. During this time I also served as Technical Chairman of the MIDI Manufacturer's Association, creating or shepherding through many additions to the MIDI specification; I also taught synthesis through UCLA Extension to musicians and producers in the Los Angeles area.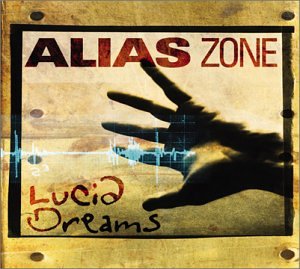 In the mid-90s I transitioned working in the video and film industries. My wife Trish and I ran an award-winning motion graphics studio, CyberMotion (later known as Crish Design). I occassionally composed soundtracks for our clients; I also produced and performed on the album Alias Zone: Lucid Dreams which was named best independent electronic music album in 2002. During this era, I played ambient and rhythmic loops in a live improv situation processed through a stack of gear including at various phases a Korg MS-20, Sherman Filterbank, and MAM Warp 9 as well as vocoders and other effect
Our motion graphic business was based around the software program After Effects; our studio was one of its original development sites. Our insistence in understanding how After Effects worked underneath the hood led to us writing 13 books and creating nearly 50 online video courses translating these technical underpinnings into advice for the practicing motion graphics artist. Now that we have wrapped up that business, I am taking that experience of explaining technical concepts to artists and applying it to teaching synthesis to a new generation of modular synthesizer enthusiasts. And I'm having a blast.
For more on my background in the music industry, below is an episode of Ken Flux Pierce's Synth Summit show where we dove into the old days:
---