This has been a productive time for me, as I work on clearing out a backlog of modules I've promised to create videos or articles for, while also setting up my studio to be better able to record spontaneous sessions and plan for future musical projects. It's also been a month of learning, as I continue to find new issues in interfacing my vintage modular gear with my modern Eurorack equipment. Here's some of what I've been up to:
Another Way to Kill Your Modules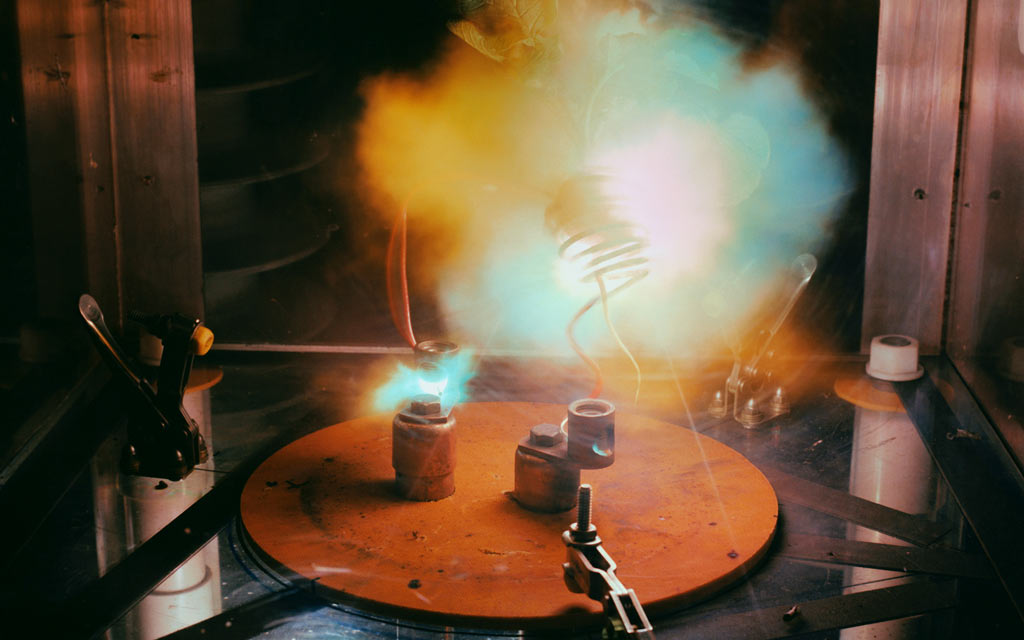 We all know that plugging in a Eurorack module's power connector backwards risks "releasing the magic smoke" and killing the module. Fortunately, more module designers are building in protection against this.
Well, I recently found another way to kill a Eurorack module. And like plugging in the power backwards, you can't assume every module designer has protected you from it.
The problem is sending a module a signal – audio, control voltage, or gate – that is higher than the ±12v power supply voltage for Eurorack modules. This runs the risk of damaging the input that the "over voltage" was patched into. It might happen instantly; it might take an hour or longer. Or – depending on the design and the designer – you might be okay.
Here are a few scenarios where you might send an over voltage to a Eurorack module:
• Modular systems with a ±15v power supply – which includes most modern MU/5U format designs – may be able to send a voltage as high as roughly 14.5 volts. If you start interconnecting some of this gear with Eurorack modules, there's a chance for failure.
Quite often, a single signal from a VCO, LFO, or envelope generator will be between ±5v and ±10v, which is fine. But if you mix two of those signals together, pass it through a highly resonant envelope, or perform other functions that might increase its level, the peak can be high enough to potentially cause problems. For example, the VCAs in my Gentle Electric cabinet I talked about last month can amplify a signal as high as ±12.5v when under exponential control – and that was high enough for me to kill the input of one of my Eurorack modules after a couple of hours of playing.
Also, some older equipment can output gates as high as +15v. My Korg MS-02 can; so can the Dennis Electronics Control Voltage Processors I'm currently refurbishing.
• Inspired by the Waveform Research Centre in Holland and musicians like Hainbach, more synthesists are exploring the original electronic music approach of working with old test equipment and signal generators. Patch a device that outputs more than ±12v into your Eurorack system, and again there's a chance for failure.
Fortunately, a lot of this gear outputs signal levels of 10v and under, which is okay. However, Hainbach shared with me that some of his older Brüel & Kjaer equipment designed to drive vibration units outputs 40 volts "easily." The same may be true with other analog computing equipment, especially if it was designed for electromechanical functions.
• If you have multiple Eurorack cases, and if they do not share a common ground, they could be "floating" at different voltage references to each other – and patching them together can result in a total signal over 12v. Xaoc Devices in particular shared with me that "We have encountered multiple situations when a dangerous voltage difference was induced between (the) ground rails of separate cases, and also had to repair modules that died due to this."
Why Circuits Die
If you're not into electronics, feel free to skip to the next section. However, if you're into DIY or a manufacturer yourself, here are a few of the potential failure points some manufacturers highlighted for me.
Let's start with the good news: In most cases, the default design of module input sections will protect you.
Most of these inputs use an inverting op amp circuit (below left), which includes a resistor between the input and the op amp. This resistor is largely responsible for setting the input impedance (as the op amp's negative input is a virtual ground node), and therefore is commonly 50k or higher in most modules (higher = better). It also converts the input voltage to current, and a low one at that: Using the classic Current = Voltage / Resistance formula, this resistor means the amount of current flowing at this point is just a fraction of a milliamp.

Typical op amp circuits: inverting (left) and non-inverting (right). The resistor on input of the inverting design can save you; the lack of a resistor on the input of the non-inverting design can cause problems.
However, some module inputs – in particular, ones that are very voltage sensitive, such as pitch CV, buffered multiples, and signal level measurement devices such as oscilloscopes – use a non-inverting op amp circuit design instead. This removes the potentially inaccurate value the resistor from the equation when calculating the exact voltage at the input. But, without a resistor to tame whatever is flowing into the input, an over voltage can burn out the op amp. The same is also true for routing a gate or trigger straight to a logic chip without a resistor in series to lower the current, or something else to buffer the signal.
Many op amps have internal diode protection that will save you from short-term over voltage. However, if you keep that too-high signal connected for too long, the op amp may overheat and fail. Op amps without internal protection diodes will fail a lot quicker. In addition to op amps, input circuit capacitors with a voltage rating lower than the over voltage may also fail over time. And as noted above, unprotected logic inputs are also vulnerable.
Fortunately, a good number of manufacturers are well aware of this problem, and add protection to their input circuits using a variety of techniques to shield them from over voltage. Transistors and tubes are also far less prone to over voltage than op amps. These techniques often help protect modules from electrostatic discharge, as well. As Dave Rossum noted in an email exchange, "the tip of a patch cord is an ESD attractor."
A few manufacturers specifically test or set a spec for over voltage conditions. For example, Rossum Electro-Music has a design criterion that their modules should be able to withstand at least 50 volts; Frap Tools tests their modules to make sure they can withstand 15v for one hour continuously without blowing.
However, over half of the 15 manufacturers I surveyed didn't add any extra protection, or were unaware of the problem altogether. Which leads us to:
How to Protect Yourself
This all does not mean you should not interconnect other electronic gear with your Eurorack system; you just have to be careful in some situations. Here are a few simple rules and practices to observe:
In most cases, patching a single VCO, LFO, envelope generator, or controller from a different modular format will be okay, as most of their individual signals are 10v or under – perfectly safe for Eurorack.* To be sure, double-check their specifications to see what this gear outputs. If it's not listed in the specs, ask the manufacturer.
If you're mixing signals in your non-Eurorack format gear before patching it to your Euro modules, run it through a passive attenuator first, and check the resulting level on an oscilloscope if possible. Start with the attenuator at least half way down, and slowly turn it up while watching its voltage level. Keep it under ±10v.*
Beware that some older gear – such as my Korg MS-02 and Dennis CVPs mentioned above – outputs +15v gates. Korg even prints that info on their front panel. Attenuate down to the 5-10v range before patching into your Eurorack gear.
If you're using old test gear, find copies of their manuals and see what their output level is. If its 10v or under, you're safe.* If it's over, either use the front panel level control that's on much of this gear, or patch in a passive attenuator before the signal hits one of your normal Eurorack modules. As above, use a 'scope if possible to verify that the signal is kept below ±10v.*
If you're interconnecting multiple cases of modules – including Eurorack-only gear – make sure they share a common ground. Quite often the DC voltage side of a modular power supply is isolated from the ground pin on its mains current plug, so just plugging everything into the same power strip may not provide this common ground connection. However, most modules use their front panels as a common ground. Solder or crimp some spade lugs onto lengths of heavier gauge wire, and run these between the mounting rails of your different cases. The screw that mounts the rail into the case is a good connection place; under the mounting screw for a module can also work. Pick a central place like your mixer to run all of these ground connections to – try not to daisy-chain from case to case.
If you're into DIY, see if your circuits will run on ±12v instead of ±15v. After some testing, I'm replacing the stock ±15v supply that came with my Dennis CVPs with a prototype Five12 power strip that outputs ±12v, and I'm considering changing my Gentle Electric custom cabinet over as well. Its VCAs should work fine (maybe with a little trimming); I have to see if the reference voltages that case supplies are a simple resistor voltage divider from the power supply (meaning they would then be low until I can trace out and update their values), or if they can be easily trimmed.
* By the way, "safe" does not equal "clean and undistorted" – a lot of Eurorack gear will start to clip either audio signals and control voltages once they get over ±5v. They should be able to handle ±10v, but a lot of manufacturers have only thought of the "one VCO" case, and distort at too low of a level, in opinion. You've heard me say before that signal level management is one of the secrets to mastering your modular system; in this case, attenuators are your friend.
Again, roughly half of the manufacturers I had contacted hadn't really considered this issue. Let's work together to educate manufacturers, so they build better protection into their modules for us. Ask them if their modules are protected against over voltage on their inputs so they realize it is an issue for some of us. I'm also hopeful that one or more manufacturers may make "safe interface" modules to aid us when interconnecting different format systems together.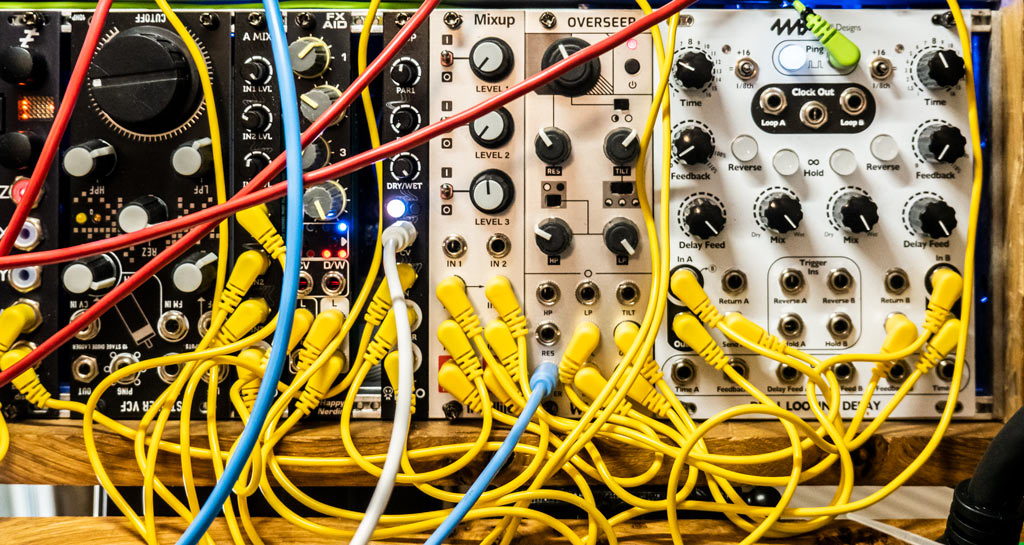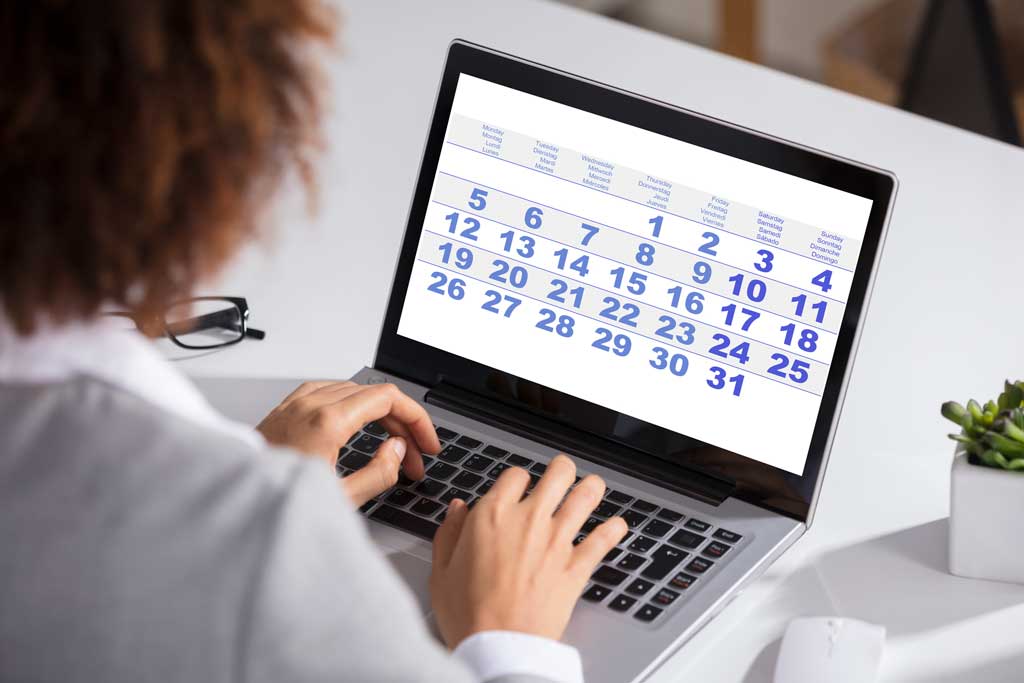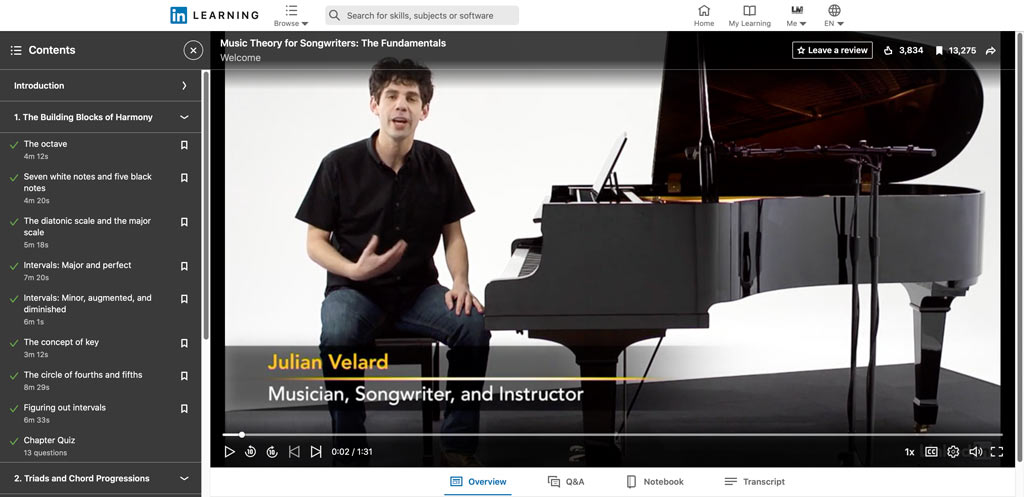 I thoroughly enjoy acting as "the drummer" when I take my gigging case out and jam with others. I've also played a few solo sets with that case. However, I have a growing itch to spend some time composing more complete pieces of my own original music.
Although I am musically literate, my formal music education consists of roughly one year each of bass guitar, piano, and synthesizer as a teen in the late 70s. So, I acknowledge that music theory is one of my weaker areas.
Therefore, I've decided to start taking theory classes, and may brush up my keyboard playing too. The first online course I'm taking is Music Theory for Songwriters: The Fundamentals by Julian Velard on LinkedIn Learning. If you're a newbie, you will find his pacing is nice and slow, assuming nothing, and his explanations are clear.
I'm hoping I can adapt this to my own goals of composing better electronic music, rather than the goal of many music courses of just teaching you how to learn to play others' songs. I'll update you on my progress.
I find myself to be mentally in a very good place right now. Despite the current realities of the pandemic, politics, policing, and protests (all of which matter deeply to me), I'm also focusing more on my own creativity. I find that taking sure I'm taking care of myself puts me in a better place to tackle the world and help others.
I hope you're managing to find your own "good place" as well.
best regards –
Chris