For the past couple of years, I've been trying to morph Learning Modular from learning how to make sounds with modulars, to how to make music with them. 2022 was a pivotal year in that progression, as I spent most of it performing live under the name Alias Zone with Pandora's Box: my new hybrid modular + laptop system.
I've also been recording those performances and rehearsals (plus two from 2021) as source material for several albums, one of which – Water Stories – I released at the end of the year. Along the way, I documented it all for my Patreon subscribers, and made select posts public for others to benefit from as well (such as the TB-303 article mentioned below).
2023 will see more of a focus on studio time, editing my recordings into new album releases, and recording new works using my Monster studio modular as well as the other hardware and software synths I've been accumulating. I have a mini-tour planned for April, and in addition to some spot appearances, I'm hoping to go out on the road again around October or so.
But that's the past and future. Let's talk about the present – namely, the contents of this month's newsletter:
featured article: What did I learn assembling and performing with a hybrid modular + DAW system this past year?

Alias Zone updates

:

The new album Water Stories is out; the CDs should be shipping shortly.

Learning Modular updates

:

What makes Roland's TB-303 sound like a 303? Can you emulate any of its desirable characteristics with your modular?

Patreon updates

:

Breaking down my last set of the year, a pair of posts on the process of going from a series of rehearsal and performance recordings to a polished album, as well studying whether or not different VCAs sound different.

upcoming events

:

I'm staging a mini-tour for April 2023, leading up to this year's NAMM show.
Going Hybrid: What Went Right; What Went Wrong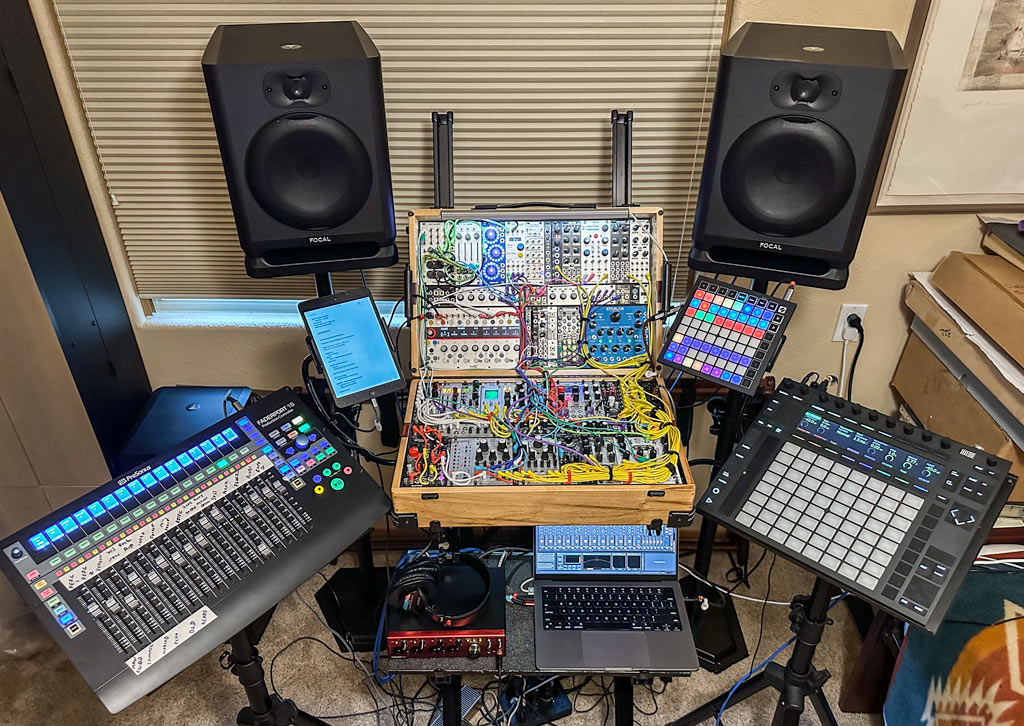 Last year, I made the leap and decided to convert my live performance system to be a hybrid of modular + DAW (running on a laptop). The goal was to try to reproduce the full sound of what I could create in my home studio with a system I could take by myself on an airplane. I played a total of nine gigs with this system in 2022 (plus one pre-recorded performance for Synthfest France), and it did not fail me once. However, not everything was perfect. I wanted to share my experiences, in case others were considering going down this path.
What Flavor of Hybrid Do You Mean?
For some, a "hybrid" modular system means a combination of hardware modules, and virtual modules running on a computer – such as VCV Rack, Expert Sleepers Silent Way, or Ableton Live's CV Tools.
All of these require an audio interface that is "DC coupled" which means that it will hold a steady voltage without drooping toward 0 volts over time (which is what a normal audio "AC coupled" interface would do). The most popular of those interfaces include the Expert Sleepers ES-8 and ES-9, as well as MOTU brand interfaces (although a small number of other manufacturers are also starting to offer this option).
For me, I was happy to do all of the "modular stuff" in my hardware modular. I wanted the laptop to function as my mixer, effects host, and also as one or more polyphonic synths to flesh out the sound of my modular.
Almost any DAW (digital audio workstation) will work for this task. I chose Ableton Live because I'm familiar with it, and it works the way I like to think – including trigger- and loop-based sample playback, to remove the need to have a large sampler module in my case. It also integrates nicely with their Push controller, which can be used as an isomorphic keyboard to play virtual synths, as a pad-based interface to trigger samples and cue up loops, to do some rudimentary mixing and effect level setting, and also to edit plug-in parameters.
Being able to have a bunch of virtual synths or effects racks instead of carrying a number of keyboards and extra gear with me is one of the many advantages of using a laptop, but outside of the scope of this article. Below I'm going to focus just on how I used the modular and laptop together.
Advantages: Recording, Mixing, and Effects
The most immediate advantage was being able to use the computer to be a multi-channel mixer with essentially unlimited effects sends. I chose the Expert Sleepers ES-9 to interface the modular to the laptop: It is essentially a USB audio interface that mounts in your modular, with 14 modular-level inputs to the computer, 8 modular-level "returns" from the computer to the modular (more on those below), plus balanced audio outputs and headphone monitoring/cueing from the computer. I use an external fader controller to give me a physical user interface for the mixer; I prefer one with motorized faders and continuous encoders that follows the Mackie MCU protocol so the controls accurately represent the settings inside the computer.
In addition to not being limited to available Eurorack mixers (and not to mention how much space they take up in a case), there were several other advantages to mixing in the computer:
Record Everything: All of the mixer tracks can also be recorded individually to the computer's drive, giving me great flexibility to edit the recording later. Live also records my mix movements, plus any MIDI tracks as well. (I do virtually all of my sequencing inside the modular using a Five12 Vector; it has its own USB connection to the computer, where it can send a MIDI copy of all of my sequenced notes for both recording and layering.)
Noise Gate on Every Input: A lot of Eurorack modules – particularly percussion modules and low pass gates – have some form of "bleed" where the signal or noise or a digital whine are audible even while the module is supposed to be silent. In my DAW, I can place a noise gate plugin on every input with a problem, which greatly cleans up my mix – especially during the quiet sections, or between songs.
Tuner on Every Input: How often have you had a modular voice drift out of tune during a set? Or even worse, accidentally touched the tuning controls and put it out of tune yourself? Although I do have an L-1 digital tuner inside my modular case to check the tuning of my main oscillators, I can place a tuner plugin on any track I choose in my DAW, including all of my plucked sounds such as Rings, Pluck, Surface, as well as my pitched percussive modules (including the kick). The tuner works even with the track muted, which I would want to do while bringing it back into tune.
EQ on Every Track: In the studio, I would use the equalizer section of the mixing board on every track to tailor its sound. There are not enough equalizer modules available in Eurorack as it is, and having one for every sound source would quickly take up a lot of space. In the DAW, there is no such restriction. I can use EQ plug-ins that have their own spectral display to I can see where the problem frequencies are, or add spectrograph plug-ins before or after EQ plug-ins that don't.
However: I do have a DivKid/Befaco Stereo Strip module in the hardware case, for when I want to change the EQ as part of the performance. In general, I use the modular for things I want to change while playing, and the laptop for things I can set and forget – I don't look at the laptop during a performance, unless something has gone wrong.
Here is an example of that basic "channel strip":

As Many Effects As I Want (Within Reason): I also love having more than one reverb, placing a chorus or phase shifter or compressor on every voice that I feel would benefit from it, etc. Again, this would be a lot of modules in a Eurorack case, so usually you have to pick and choose which sounds are going to get special treatment.
However, as is the case with EQ above, I still have some effects modules inside my modular case, such as a Strymon StarLab, a Mutable Instruments Beads, a multi-module stereo delay chain, and usually a Happy Nerding FX Aid. Again, these are for effects I want to manipulate while playing without having to click around on the computer.
Another advantage of this hybrid system is I can send any track in the laptop back through the modular for processing, including samples, virtual synths, and so on. That's where the outputs on the ES-9 come in handy. I normally have three stereo effects sends in Live set up ahead of time to go to the modular (usually for the StarLab, Beads, and delay), plus one "free agent" stereo pair to go through Rings, a stereo filter, etc.
Disadvantage 1: Stability
First off, it is well known that computers have stage fright. There are lots of stories of computers failing just before or during a performance, bringing everything to a halt. Since I'm using the computer as my mixer, I wouldn't even be able to fall back to giving a modular-only performance, so I know I am inviting disaster. And just to make life even more interesting, I used a beta version of Live all during 2022: To make sure I had enough computer power, I bought an M1-based Apple laptop as part of going hybrid, and the M1 version of Live is still in beta as of the time I'm writing this (although they have also been updating the "official" version of Live at various milestones during the beta process).
That said, as I mentioned in the introduction, the computer did not fail during any of my performances during 2022 (more on that below). My biggest problem during a performance was accidentally adjusting the wrong knobs on Rings, accidentally creating a far more atonal sound than planned.
Part of of this unusual display of stability was because I learned to reboot the computer during soundcheck to clear out any lingering memory issues, and quit any unneeded software (like email, cloud backup, etc.). Another part of this was because I insisted on having a soundcheck before every gig, where I actually ran through a significant part of my set beforehand to make sure everything was working. Again, the most common problem was patch cable working loose in the modular – not computer failures.
I did have one computer failure – just before I started playing my set at Knobcon. I make a habit of muting my master output and checking at least one voice on the modular and one on the laptop before I actually start. During this check, I found the laptop has lost communication to a second audio interface I had brought in order to play in quad. I had to reboot (tip: running your operating system on an SSD makes boot-ups much faster), rebuild the composite audio interface that used the ES-9 plus the external interface, re-assign it in Live, and test it before I started playing; that was the source of the delay before I actually started my set. But, it was far less embarrassing than if I had not done one final pre-flight check before starting my set.
Disadvantage 2: Latency
Second is a far more serious problem, that is difficult to solve completely: Running your signals through audio interfaces and a computer results in a delay between the creation the sound, and when you get to hear it at the main output. This makes it much more difficult to play carefully-timed notes (as most percussion is, for example), as you have to trigger the note before you expect to hear it.
How long that delay is depends on several factors, such as how powerful your computer is, what sample rate you are running at (one of the reasons I run at 96 kHz is to reduce latency, as audio date is getting processed twice as fast as at 48 kHz), and which plug-ins you choose to use – I've seen some processor-intensive add over a second to the overall latency. Audio interfaces can add latency; USB hubs also add latency – it can even vary from port to port!
Some latency problems can be managed. For example, I send MIDI clocks from Ableton Live to the Vector sequencer. If I don't adjust anything, thanks to latency, notes played by the Vector will sound late compared to loops played directly inside Live. I do a test recording of fast-attack notes played by the Vector, and see how much they land after the beat grid inside of Live. I then enter the negative of this number (depending on how complex my Live project is, it can be anywhere from roughly -30 to as much as -249 milliseconds) into the MIDI Clock preference inside of Live:

Now the modular and the laptop will be in time with each other. If I need to tweak individual models – for example, digital modules will play slightly later than analog ones, due to their internal processing delay – I use the Track Offset parameter in Live to compensate.
However, the overall latency is still a problem for notes I'm trying to play in real time, as I won't hear them until some time after I've actually played them. As a result, I sequence anything with fast attacks (like percussion, but also plucks, sharp-attack bass lines, etc.), and only play by hand sounds with slow attacks like pads, where the timing is less critical.
Sometimes I bring an electronic drum like an ATV aFrame to gigs; I have a different way to deal with latency in that case. I use an external audio interface (a Focusrite Clarett+ 4Pre, in my case) for my main output, and as the input for these instruments. I send the input to the computer for effects and recording, but I also use the internal mixing capabilities of the interface to send that input direct to the output, which results in near-zero latency. If I am adding reverb in the computer, I can deal with it starting a little bit late, because we get to hear the initial attack of the instrument without latency.
Onwards…
So that's where I'm at after one year with my new hybrid performance system. Overall, it's hit the goals I set out for it: It can indeed create a "big" sound with something that fits into one carry-on "bag" (the modular case), a personal bag (a backpack with the laptop in it), and one checked bag (a hard shell mixer case that holds the cables, controllers, power supplied, and other hardware). It's been more reliable than I feared, and allows me to record multi-track stems of each of my performances. It's also been a good system to compose on. The biggest downside is that latency issue, and that's something I plan to tackle in the new year, including trying to find a faster USB hub, and figuring out which plugins are adding the most latency as well.
The new challenge I have set out for myself this year is figuring out how to quickly move between different songs, so I can string together longer overall performances. So far, my sets have each been one piece that lasts 15-30 minutes (albeit, with a lot of evolution throughout). This year I want to be able to play for at least an hour, including at least three different pieces. I have some ideas; we'll see how the year unfolds.

My latest album – Water Stories – has been released on Bandcamp. It has received a number of very nice comments and reviews, including landing on the top albums of 2022 list in the Space/Ambient category from Lloyd Barde (formerly of Backroads Music).
I polled my followers on Bandcamp and Patreon about whether or not to release physical CDs, and based on that feedback I've decided to order a limited run of CDs for each new release – starting with Water Stories. I originally thought they would mainly be for selling at gigs; I was pleasantly surprised when roughly 1 in 4 people who have bought the release so far ordered the physical CD version (which comes with the downloadable streaming version as well).
The CD has finished production, but the shipment has been delayed thanks to the winter storms that have been plaguing the US recently. I expect to start shipping current orders during the week of January 9. (If you're curious to see what it looks like, click here for a 3D animation Discmakers created of the package.)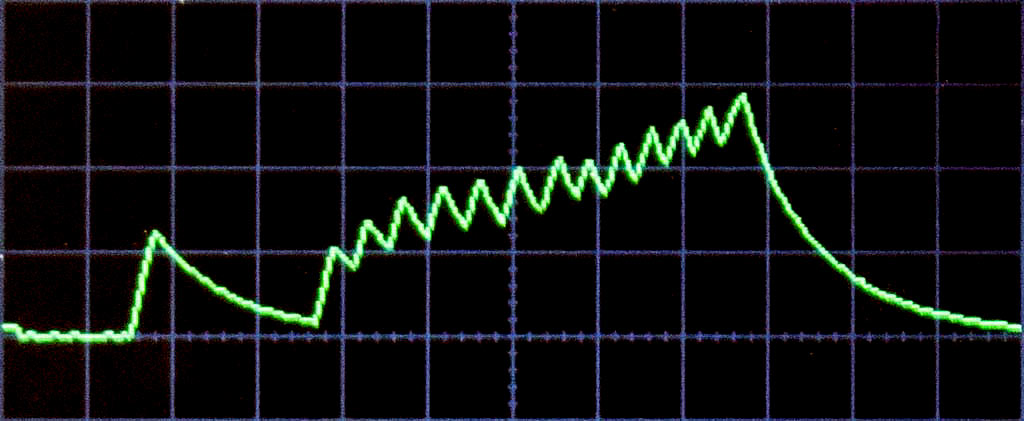 One of the most popular articles I wrote for my Patreon subscribers is looking at the overall schematic and sequencing approach in the classic Roland TB-303 (inspired by an excellent article by Tim Stinchcombe), discussing which portions are contributing to its unique sound – for example, the overall schematic has more filter poles in it than most people reference when they're trying to reproduce it, how to replicate it in modular, and how to exploit some of its tricks for other patches. I've decided to make that post public so more people can take advantage of it – click here for more. (It's a good example of the kind of content I've created in the past, and which is in the archives, for my Patreon subscribers…just saying…)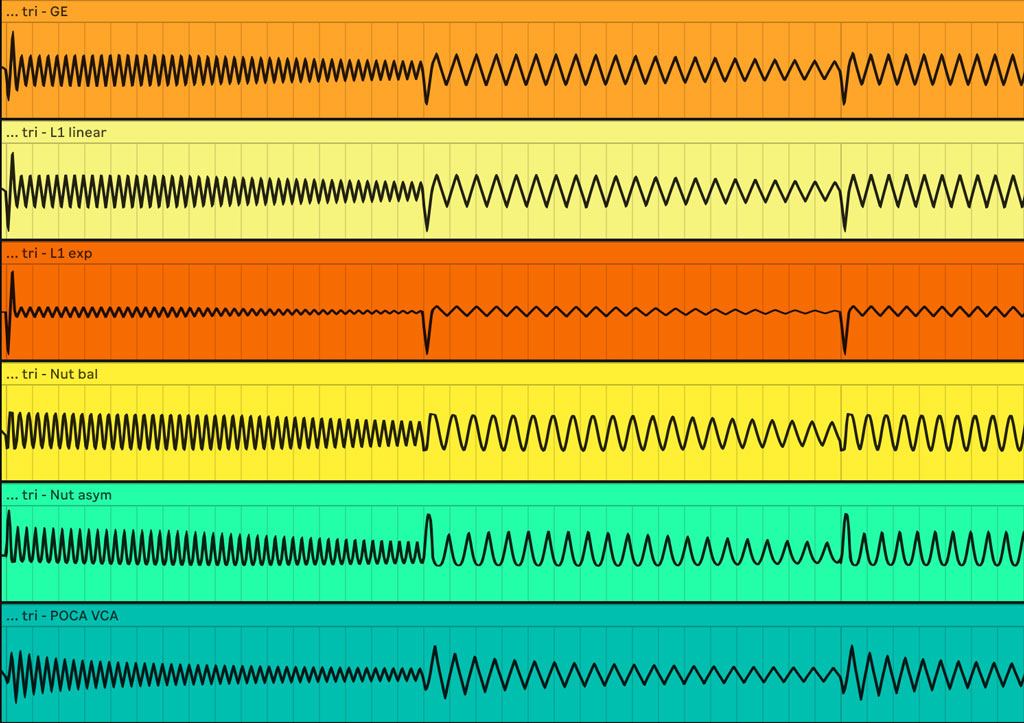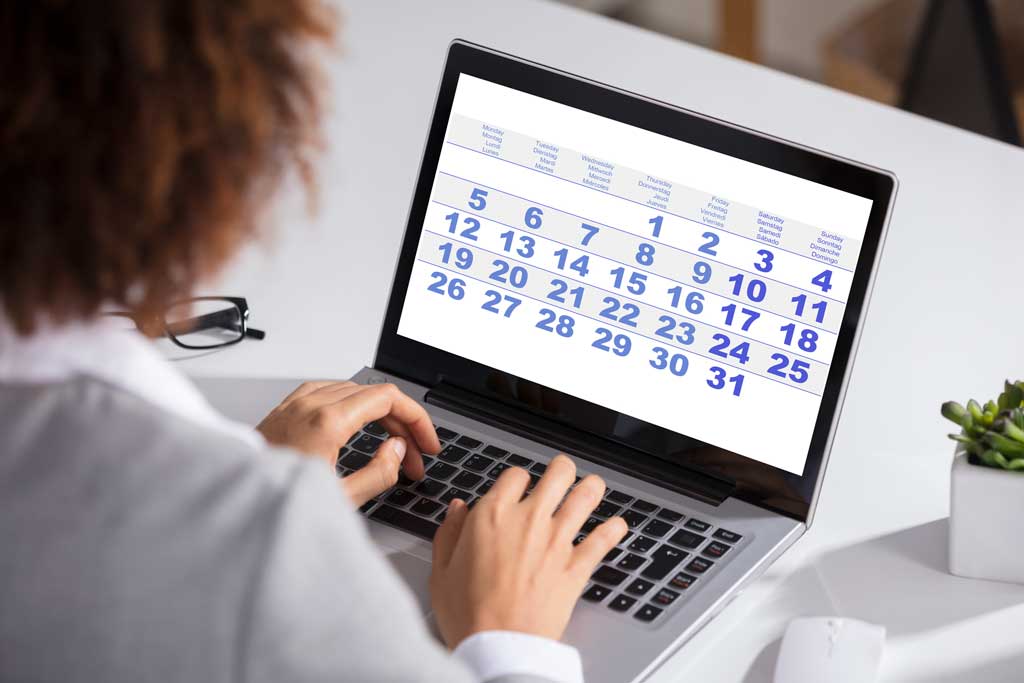 I have booked a mini-tour in southern Arizona & California in the first half of April, leading up to the 2023 NAMM show. Stops will include:
April 4: I will be part of Steve Roach's Ambient Lounge series at the Century Room in Tucson, Arizona. (My set should be about a half hour.)
April 8: Jill Fraser and I will be playing at the very funky FurstWurld in Joshua Tree, California. (Our sets should last about an hour each.)
April 12: I will be giving about an hour-long performance plus a talk/Q&A at 17th Street Recording Studio in Costa Mesa, California the evening before the NAMM show (the studio is only 15 minutes away from the convention center). Basek will also be there talking about some of the gear he uses, plus there is a promise of something special from the Vintage Synthesizer Museum to play with. And did I mention there will be pizza?
Last year was a bit of a challenge, trying to perform live nearly every month while navigating Covid and recovering from a broken leg. The payoff was gaining a lot of experience with performing live, plus recording source tracks for a few new albums that I will be releasing this year – along with some new material. As always, thank you for coming along for the ride.
grateful –
Chris