April started with the release of the latest Tone Science compilation, which I'm part of. I then headed off for a nice mini-tour of Arizona and Southern California, and attended the NAMM show. When I got back home, I recorded the studio version of my new track Nightfall, Kyiv for my next album, as well as some hand percussion overdubs for a pair of tracks. And as I type this, I'm getting ready to head to Europe for a couple of weeks, including attending the Superbooth show in Berlin. No rest for the wicked! But before I leave, here are some more details about what I've been up to:
featured article: There were few modular makers at NAMM, but there was still some new (or new-to-me) modules to look check out. Plus, I'm starting to educate myself on immersive audio.

Alias Zone updates

:

A video of me performing my latest piece Nightfall, Kyiv – including the story behind it.

Learning Modular updates

:

A post about how I created and processed the thunder effects in my Tone Science track, Tempestarius.

Patreon updates

:

A pair of posts about getting my modular case ready for my latest tour, plus a summary of my previous detailed articles on how I created my Tone Science submission.

upcoming events

:

It looks like I will be playing in Santa Fe New Mexico in June, plus a series of dates in North Carolina in October. Plus, I will be attending Superbooth in Berlin in May!
Richard Devine performing in the Eventide booth during NAMM, giving their H90 multi-effects processor a workout while also looping in their Misha alternative sequencer to contribute a few notes.
NAMM is no longer a modular show. There are no more big booths consolidating American and European manufacturers (or even collectives of manufacturers who happen to work together or just like each other); no more happy hunting of individual booths with cool new things sprinkled throughout the show. However, there was still a small row plus a couple of isolated booths of modular manufacturers who did show up, and a few interesting new things – as well as a couple of previously-released modules I had missed. As a thank-you for their efforts, I want to mention their products here. In the order I saw them: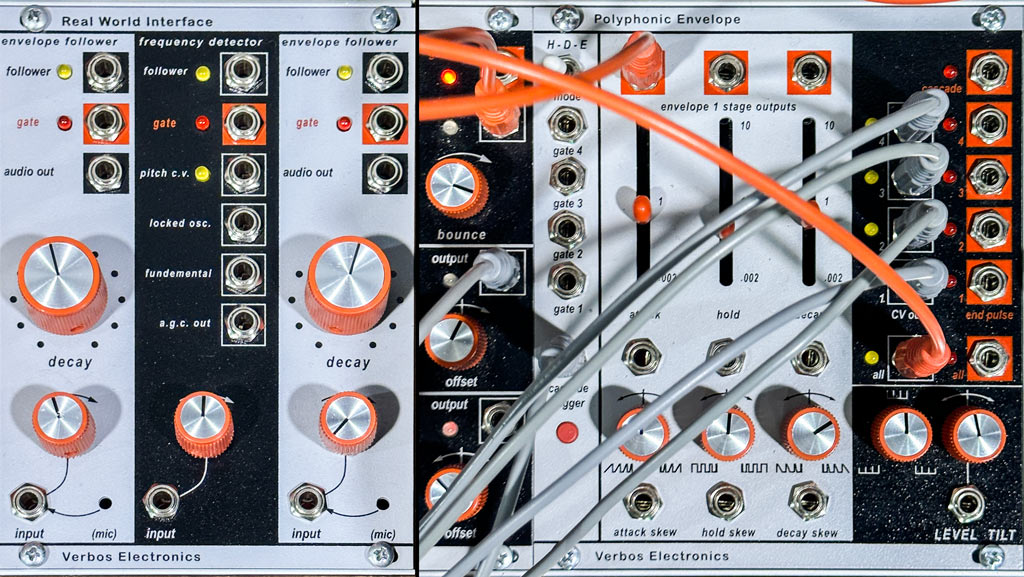 The new Verbos module at the show was their Real World Interface, intended for bringing external sounds into your modular. It has three input channels. The ones on the left and the right have their own built-in condenser mic plus external inputs with mic preamps, envelope followers, and gate detectors. The center row converts pitch to control voltage, using PLL – phase locked loop – technology (rather than zero crossing detection or any fancy digital algorithm). It outputs the PLL's own tone, the fundamental pitch, the pitch CV, envelope follower plus gate, and a compressed (automatic gain control, or AGC) version of the input signal. When I asked if it could track certain monophonic sounds like voice, flute, or a single guitar string, the answers ranged from "maybe, if you're really careful" to "probably not" – as they state on their web site, the module seems more intended to be "a semi chaotic CV source in the tradition of such modules since their introduction in the 1960s." 18hp wide, with release this August; no price set yet.
A module that was new to me but released last year is their Polyphonic Envelope. It is a set of three AHD (Attack/Hold/Decay) envelopes that can be triggered and output individually…but the real fun comes from way Verbos has strung them together in series (or overlapping & delayed parallel, if you prefer). One trigger can start all three, with control over how the later ones are delayed, and how the attack, decay, and hold times vary (are "skewed") from one stage to the next. For example, if you set the later times to be shorter than the earlier times, you get a "bouncing ball" effect of ping——ping—ping. This is great fun for creating complex envelopes (especially when they are patched to different destinations, such as the level of different harmonics on their Harmonic Oscillator) and generative patches. 22hp, shipping now, $515 USD.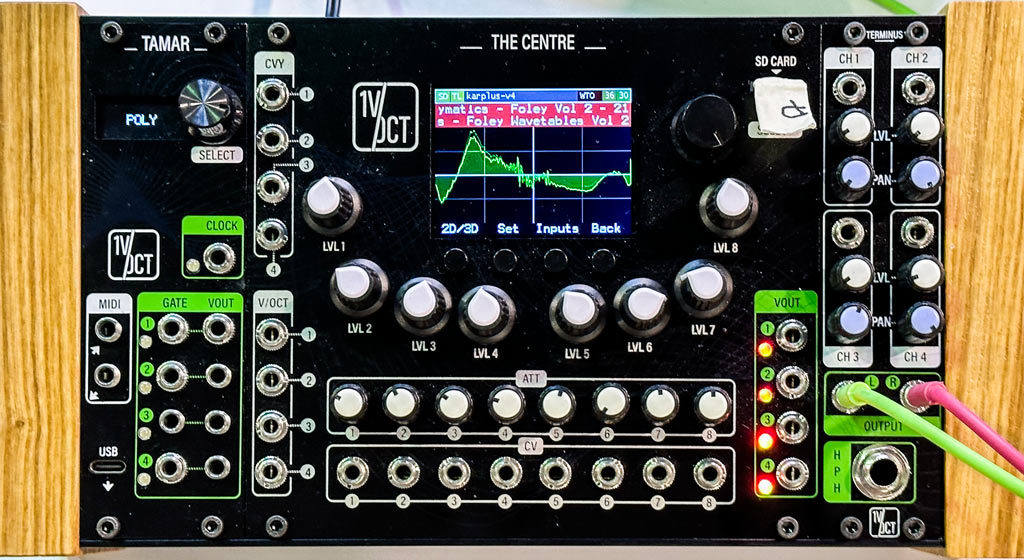 1V/Oct has released a major update to their polyphonic digital synth module The Centre which includes wavetable oscillators, simulation of several different filters types, and robust modulation options. Originally released via Kickstarter in late 2021, the version 2.0 update improves the sound quality (less aliasing), has faster scanning of its CV inputs, and makes the user interface much more "immediate" – especially for live performance (less menu diving etc.). There are also new features, including an arpeggiator and polyphonic rhythm section, and refinements to some existing features such as setting the root note for a scale. Teamed up with its Tamar MIDI to polyphonic CV/gate module and Terminus output module, they were also positioning it as ideal for those learning synthesis. The core Centre module itself is 28hp wide and shipping now with a list price of $599 USD.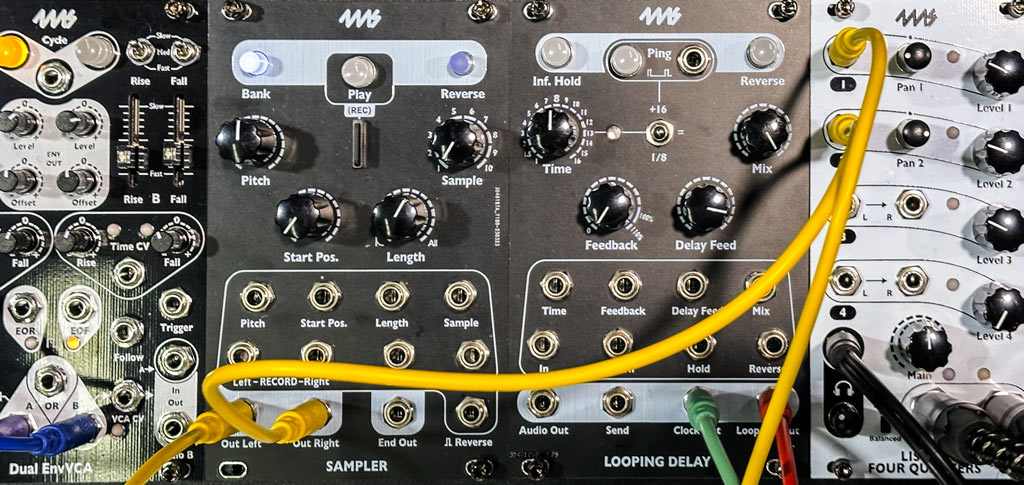 4ms has started offering stripped-down kit versions of a few of their modules. The first two include a simplified version of their Stereo Triggered Sampler, and a mono version of their Dual Looping Delay (the "DLD" being one of my personal favorite modules). The kits are designed for easy assembly, with no surface mount chips or wiring (just through-hole components), with the DSP chips and microprocessor already pre-soldered onto its own plug-on board. Despite being through-hole, they are still skiff-friendly, with a maximum depth of 33mm with power cable. Both are 16hp wide and should be available in June, with prices of $199 for the Sampler and $175 for the Delay – really nice, compared to how most new modules these days seem to have high price tags.

Endorphines made a surprise appearance at NAMM. Instead of showing new modules, they were showing two new effects pedals: the Golden Master (based on their Golden Master Eurorack module), and the Ghost Pedal developed with Andrew Huang (which is also available as a Eurorack module). The Ghost Pedal is packed with features, including guitar amp and cabinet simulations, stereo delay, looper, reverb (three different types), filter (again with three different types), MIDI, and a lot of controls. Both are planned to be ready this fall; the price has not be set yet. I asked if these would work at modular signal levels, but that's not the case; you need a pedal interface module – or just get the Eurorack versions.
You might have noticed the pedals above are silver, instead of the historic Endorphines gold or the more recent black; in a sign that "silver is the new black" most of the Endorphines Eurorack modules are now available in silver as well (even the Black Noir).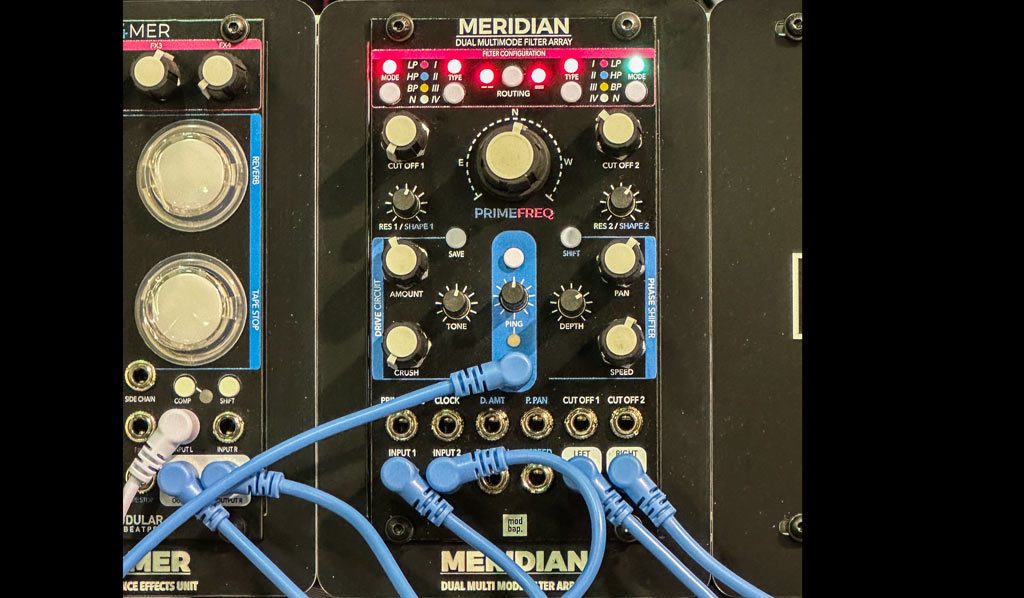 Modbap has added a digital dual channel/stereo filter to their lineup: the Meridian. In addition to having the now-expected low pass, high pass, bandpass, and notch options, serial or parallel operation, and separate dual or linked stereo controls, its digital nature allows it to add different filter models such as ladder or OTA, comb and vocal formant filter options, a Drive Circuit for adding distortion and grit, a Phase Shifter (separate from the filters themselves) to add motion, and a "ping" input to the core filter features. 14hp, shipping by this summer, $449.99 USD.

Rossum Electro-Music did not have a booth at NAMM. However, the MIDI Association was honoring a number of electronic music pioneers at the show, so they also included a small boat of Rossum modules in their booth – with a MIDI surprise: the Locutus MIDI Mediator, which connectors to the Rossum Assimil8or sampler module using a special cable that runs behind them. Earlier in the show, a user was asking me if I would plead with Dave Rossum to re-issue or re-imagine the Emulator hardware sampler (as they have an SP-1200 re-issue now); I guess this is the answer! The Locutus is 6hp wide, with pricing and ship date to be announced.
Five12 was not at NAMM, but as this module started shipping shortly after the show and I had a small hand in its development, I'm going to break my own rules and talk about it here. The QV-L (Quad Variable LFO) is a digital modulation generator that has both traditional analog waveforms (plus variations like "shark", morphing waves, stair-step waves, and chained combinations of waves), as well as sample & hold plus three different smooth random CV generators: Lorenz attractor, Perlin noise, and Logistic Map. I love controllable random modulation, so those last additions are what really catch my personal attention.
The user interface is designed to be simple on the surface while also allowing you to dive in progressively deeper, with control over level and offset, cross-modulation between LFO pairs, and even matrix modulation. In addition to being supremely flexible, its two not-so-secret weapons are oscilloscope displays of its outputs (what a great idea – I normally patch my modulators through my Mordax DATA to verify what they are doing), and the ability to save and recall presets. 12hp wide with four modulation sources, the QV-L is shipping now in limited quantities (look for more to become available later in May) for $379. I've already been using one in my studio modular to record a new song, and plan to add one to my performance case as well.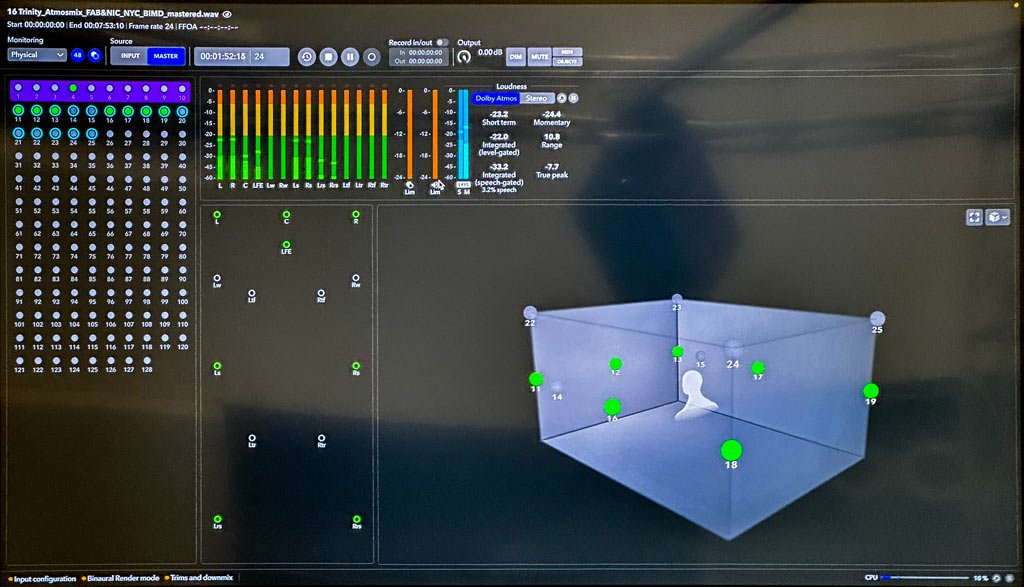 In addition to walking around the show floor, I also spent a lot of time at NAMM attending various educational seminars and panel discussions. The subject I focused on the most was "immersive audio." Beyond quadraphonic or even home cinema 5.1 (five channels – three in front, two behind – plus a LFE or Low Frequency Effects channel), immersive audio even includes sound coming from above you (and in the case of Sony 360, below as well).
The biggest difference between modern immersive and quad or 5.1 is that you no longer think in terms of what speaker a sound should come out of. Instead, you think in terms of "sound objects" (look at the green and gray balls inside the 3D space in the image above) and where they should be placed in that space, including animated movement. Then on playback, the decoder is told how many speakers you have and where they are, and it decides in real time which speakers to send each sound object to. (This also applies to "bed" sounds which have fixed locations in 3D space.)
This means it works for playback through headphones (including Apple AirPod Pro), stereo, quad, 5.1, the currently-favored 7.1.4 (three speakers in front, two at the sides, two at the rear, a LFE, and four speakers above you), and way beyond. Although there are several competing formats, Dolby Atmos has the clear lead right now in terms of adoption.
The major record labels are already on board, insisting that new material be Atmos-ready, and re-releasing old content in this format (the best they can, as often those recordings don't have individual "stems" for each instrument to map to their own sound objects). However, as a lot of electronic music is independently produced and released, it is lagging far behind in releasing immersive content.
The type of music we make is ideal for immersive environments. Aside from our love of creating environments with delay, reverb, panning, and other effects, with electronic music there is no expectation of where the instruments or performers "should" be (unlike, say, a rock bank, orchestra, etc. where it may seem odd to have the guitarist suddenly flying around you).
This is an area where everyone is still learning, with new solutions coming out regularly. To start, you should be recording each of your sounds to their own tracks in your DAW, instead of sub-mixed to stereo or mono groups. You need for immersive capabilities to be built into your audio workstation, or for Dolby to have created Atmos plugins for your chosen software. Currently you need either a modern M-class Apple computer or a pair of computers to run your DAW and the Dolby Atmos "renderer" at the same time. You can actually mix immersive audio on headphones (think of it as advanced binaural sound), but you should check your work on a speaker array – and that means a lot of money for typically 11 matched speakers plus subwoofer, with precise positioning (including those overhead speakers).
I'm currently trying to climb this learning curve myself, plus thinking long and hard about what this is going to mean for my studio. But my overall plan is to start releasing Atmos versions of my music as soon as I can.
I had three performances in the first half of April, which I used to premiere and "road test" a new composition called Nightfall, Kyiv. A video of my third performance of it is above.
The idea for this piece came when Maks Histibe of Mask Movement in Kyiv, Ukraine contacted me. As part of the invasion of Ukraine, their power grid is often knocked offline, and he was looking to raise money for solar panels and batteries to keep his studio operating. To do this, he created a series of field recordings of the war and life during wartime in Ukraine, and crafted them into a virtual instrument called Swords to Ploughshares. I gladly purchased it, and used it as the basis for this song, which flows from the realities of life during wartime to attempting to lead a normal, happy life…only for the war to intrude and drag people back in. When I got back home, I recorded a studio version of it to appear on my next album, Eastern Front.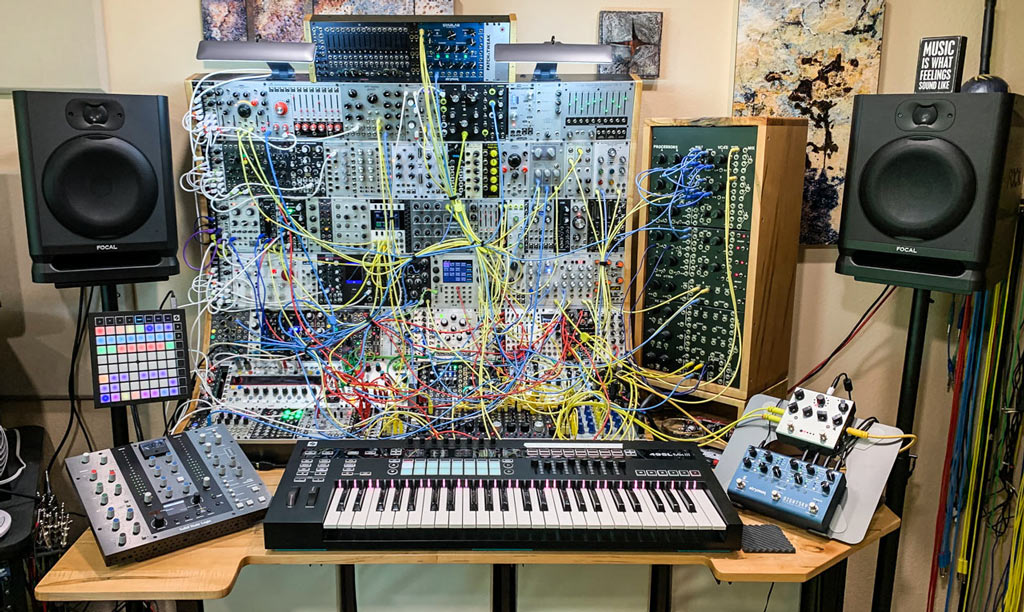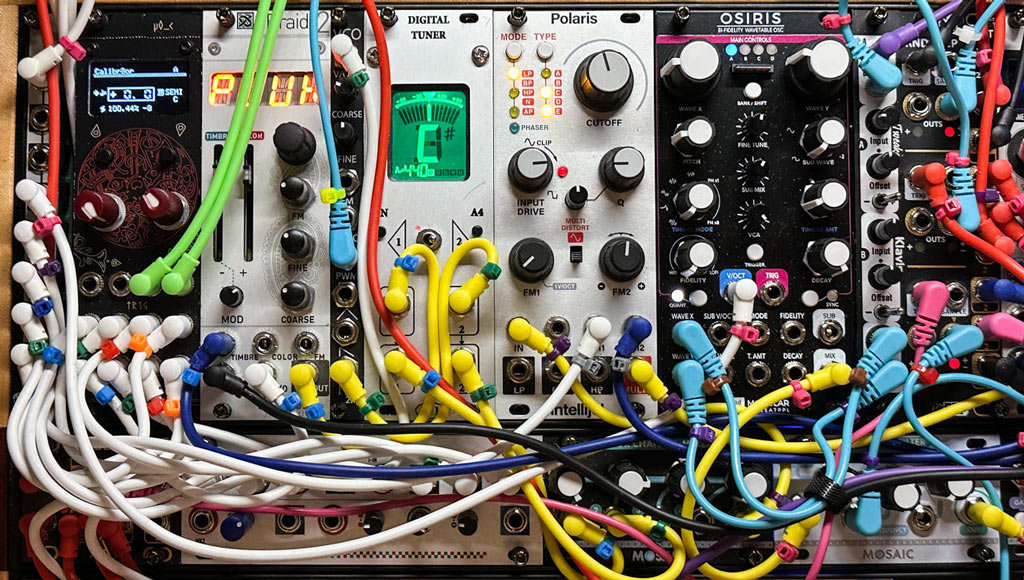 Despite traveling for half the month (and then recording a new track as soon as I got home), I still created a few new posts for my Patreon subscribers:
For those who are not already subscribers, the +5v level – $5/month – gets you immediate access to a library of literally hundreds of posts as well as new ones each month, while $12/month also adds access to my Eurorack-focused online modular synthesis courses. If you're serious about improving your modular patching, composition, performance, and recording skills, subscribing to my Patreon channel and catching up on all the content already up there is a cost-effective way to go about it.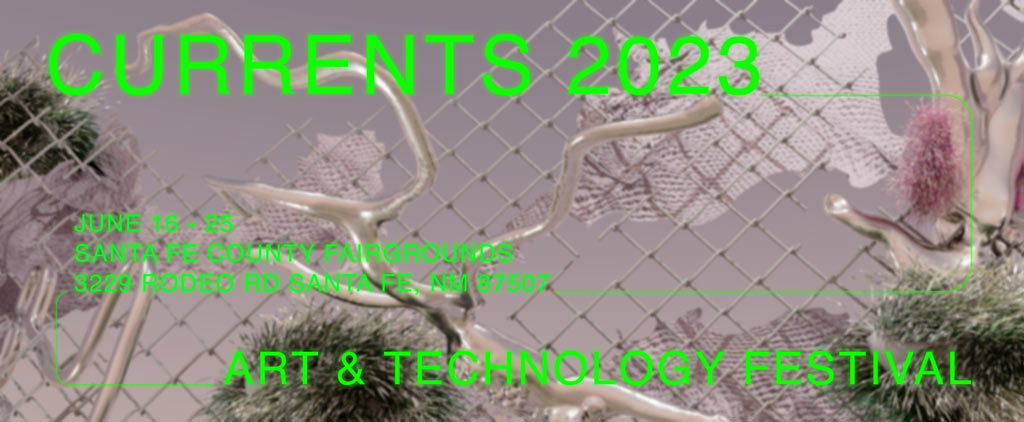 I have several performances currently in the planning stages for later this year. It looks all but certain that I will be performing in Santa Fe in June, while the other dates have verbal commitments but are not set in stone yet:
When those become certain (or fall apart), I'll let you know.
Also, I will be attending the Superbooth show in Berlin this month (May 2023). I will be popping in and out of the Bjooks booth (#0115), including possibly doing a book signing for Patch & Tweak plus a live interview. If you see me at the show, please feel free to say Hi, and let me know what you've seen that's interesting!
Thankfully, NAMM being so close to Superbooth this year is just a one-year fluke (NAMM moves back to January in 2024). My feet and back have barely recovered from one before I head off to the other. Despite that, I look forward to seeing many of my modular friends in Berlin, as well as what new goodies that will become available for us to make music with.
no rest for the wicked –
Chris